At CIRON, Quality Assurance is at each and every step. To ensure that our range stands tall on the quality parameters, we have framed a well-defined quality management system, which is based on defined industrial standards.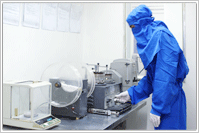 CIRONS quality focuses on all areas of operation comprising procurement of the best raw materials, optimum manufacturing technology, precise delivery of the customer's requirements – therefore, ensuring a rapid penetration of both domestic and global markets.

At current scenario, CIRON ensures its position of being a pioneer in the industry through its delivery of unsurpassed levels of quality and experienced & qualified staff. There is regular validation of following processes such as test methods, water, and environment, as well as periodic calibration of all instruments, to guarantee product output of consistently top quality. Vendor evaluation and selection are carried out as per stringent quality, product, manufacturing, service, and delivery parameters to ensure the highest quality raw materials. Validations are carried out for air quality, water quality, utilities, methods, processes, vendor, personal, etc.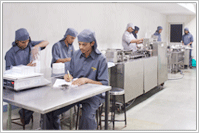 CIRON embraces, a full-fledged Quality Control Laboratory, which follows finest Laboratory Practices and integrates up-to-date, contemporary, and high-tech testing equipment, in order to perform the stringent quality analytical tests prescribed by different Pharmacopoeia. The Quality Assurance Department, manned by qualified personnel, constantly monitors quality parameters performing systematic sampling and testing at every stage from raw materials, through each process of intermediate and finished products.

Microbiology & Sterility Laboratories are provided with Class 10000 Cleanliness and a SS horizontal Laminar Air Flow Unit. The full spectrum of microbiological and sterility validation tests are conducted for on-going constant microbiological monitoring of all processes and products, as well as personnel and production areas, to ensure total product purity.

CIRON conducts periodic self-assessments through a voluntary self-audit of its operations, in order to remain internationally competitive, Apart from following ISO 9001-2008 and maintaining an effective Quality Management System.