The healthcare industry shall never doom with continuous researches for better medicines due to new challenges. The current Covid-19 pandemic wave all over the world stands a strong testimony for this sector. This unanticipated universal contagious disease is turning out to be a boon for the pharmaceutical sector in India as it continuously plays a vital role in supplying essential medical supplies to the world. The country is an active and substantive contributor to WHO demands of Diphtheria, Pertussis, BCG and Tetanus vaccines which accounts for nearly 40-70% as they are regarded as safe and high quality. 
Why pharma exports from India?
The discovery of multiple effective and safe vaccines for various diseases including Covid-19 has provided the much-needed reputational boost to pharmaceutical products in India. As there is an unprecedented push to manufacture billions of doses this year, the pharma exports from India are set to reach new heights. India is seen as the epicentre for manufacturing pharmaceutical products due to the availability of various resources and low cost. The country is called "pharmacy to the world'' and has always been a major exporter of medicines to Africa, Rwanda, the US, Zimbabwe and many other nations
What medical tactics to use?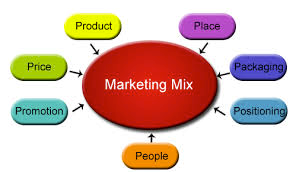 To increase the pharma exports from India as well as within the country, the pharmaceutical products in India need to be well advertised. The pharma companies in Mumbai and other states may face a wide number of challenges. Hence to have a customer-centric approach, the manufacturer of pharmaceutical products in India need to follow some tactics to attract the medical practitioners, and subsequently their patients which are – 
 
– Identify your target customers 
– Up-to-date and good social media presence 
– Appropriate and well-designed leave-behinds for good remembrance
– Focus on problem more for easy acceptance of solutions 
– Less information to arouse the curiosity of customers 
Which marketing strategies to use?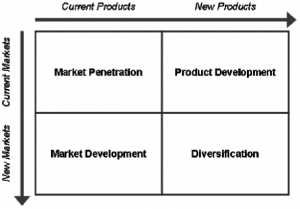 The pharmaceutical products in India see a large margin of profits as they are driven by large foreign demands. As a result, the pharma exports from India guarantee a promising number to pharma companies in Mumbai and other places. To ensure the pharmaceutical products in India get their right value and large customer base, the manufacturers need to ascertain a few of the latest marketing strategies:
 
. Unique promotions:
To promote pharmaceutical companies in Mumbai and other areas, the manufacturer and salesperson need to devise out-of-the-box promotional ideas such as hiring an influencer/celebrity or a reputed or a reputed practitioner, offering heavy discounts and personal aides for adverse effects.    
 
. Brand marketing:
Having an online presence; own website and active social media pages. 
 
. Transparency:
Being transparent to your customers can automatically turn them into your advertisers. 
 
. Generic Marketing:
Have and develop good professional relations with retailers that they sell your products for a maximum. 
 
. Upsell your products 
 
Suggesting another product to a customer when they already have one in their cart or shopping bag can assist to increase your sales. 
The pharmaceutical companies in Mumbai andother regions can set new benchmarks for the world if they adopt technology to reach out to the doctors and end users. By using digital marketing and branding strategies, the sellers can reach the target audience easily and have a platform for discussing remedies for their patients along with the concerned medical professional. This will encourage people to approach doctors and even pharmaceutical suppliers.   
References –
https://ambitbiomedix.com/how-many-types-of-marketing-strategies-in-pharma-sector/
http://www.contrariansalestechnique.com/2017/12/indian-pharma-marketing-strategies.html
https://www.marketingmind.in/marketing-strategies-achieve-success-indian-pharma-industry/
https://www.amuratech.com/blog/pharmaceutical-marketing-strategies-and-tactics