Medicines have been a part of a human's life ever since his birth. The latest innovations in the production of these medical drugs and other pharmaceutical products have made India a key provider of them. As the country continues to be a significant contributor to global medicines, there has been a major rise in the development of pharmaceutical products in India. This is giving rise to an increase in pharmaceutical manufacturing companies in India.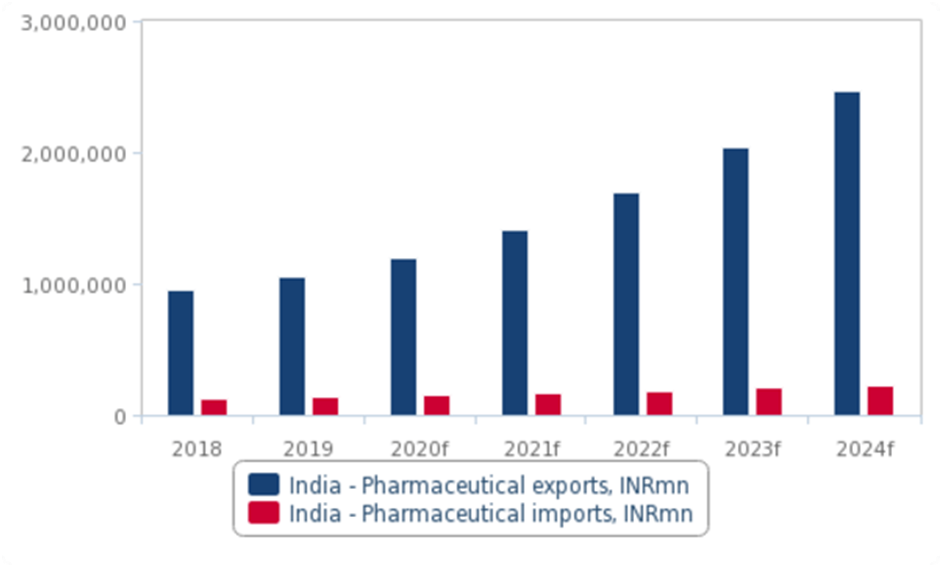 Latest Trends in the Pharmaceutical Sector 
The pharma industry has undergone a big change in the last few years. It has also increased pharma exports from India as the world sees this nation as a robust provider of quality and effective medicines and other equipment. The pharmaceutical shops are also witnessing a major transformation as they adapt to the latest technologies and innovative methods to offer a hassle-free experience to medical centres, hospitals and patients. The ongoing trends in India in the pharmaceutical shops include:
Maintenance of digital records of the patient's pharmaceutical products in India.
Digital training to pharmaceutical providers for ease of operations and compliance.
Use of cloud computing technology for better analytics of patients and even remote monitoring from the hospital for qualified doctors.
The pharmaceutical manufacturing companies in India are now getting used to supplying quality medicines to various E-pharmacy shops that are situated at different locations within the city.
The pharmacy sector has seen rapid digitization with technologies such as Artificial Intelligence (AI) and machine learning being adapted by various medical centres and hospitals. This offers the patient medical consultations and a shopping experience sitting right at his house.
Growth of Pharmaceutical Industry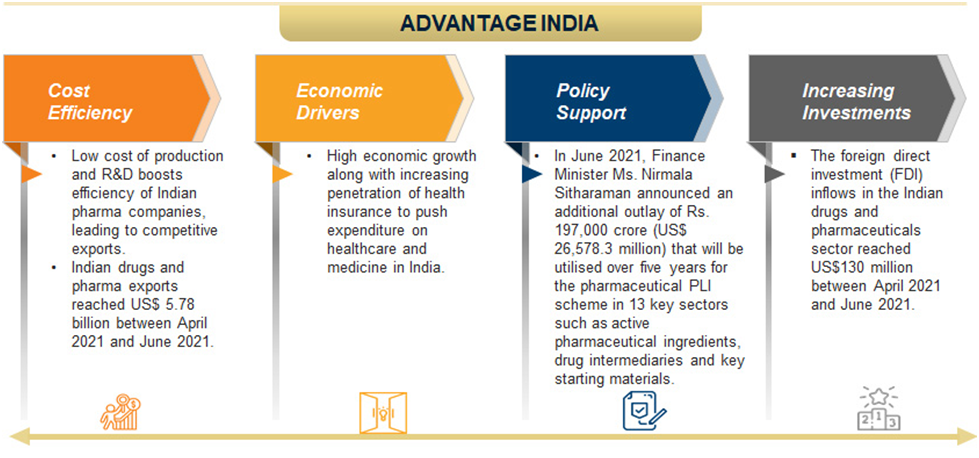 The pharmaceutical manufacturing companies in India have recorded 8-9% growth as the number of medical shops and health providers has increased substantially in the domestic areas. The pharmaceutical products in India are now a result of extensive R&D and innovative manufacturing processes with the use of the latest machinery to give proper relief to the patients.
The nation's pharma industry has employed more than 2.7 million employees in this sector with a vision of becoming a 130-billion-dollar industry by the year 2030. The outbreak of Covid-19 has led to the acceptance of digitization and it has compelled those working in the pharmaceutical sector to adopt various technologies. Moreover, acceptance and use of these techniques in the pharmaceutical sector has established a conducive and robust healthcare system across the world.
The pharmaceutical companies in India are now getting used to modern development methods for the manufacturing of medicine.
Shop quality drugs for better results
The cost of manufacturing effective medicines in India is comparatively less as compared to other countries in the world. Ciron Drugs is the best medical drugs provider and a leading organization that provides pharma exports from India. We take pride in supplying quality medicines to more than 50 countries across the world. Our strong R&D team with branded formulations have been effective on various patients. To get quality medicines at affordable rates, contact us.